Emerson Rose Smith was our first child. It was during our routine 20-week ultrasound that we learned we were having a little girl, but the ultrasound tech also told us she was unable to see all the details of Emerson's heart and referred us to a specialist for a more detailed ultrasound. It was from this doctor we learned our unborn baby girl had Hypoplastic Left Heart Syndrome (HLHS), a severe congenital heart defect in which the left ventricle of her heart, the one that pumps blood to the body, was underdeveloped. Our doctor informed us she would require open-heart surgery within her first week of life and a total of three open-heart surgeries by the time she was 3 years old.
We are followers of Jesus Christ and know that He is sovereign over birth defects (John 9:1-3), and for the rest of the pregnancy, in addition to getting to know our sweet girl through feeling her kick and wiggle around, we spent much time in prayer and reading the Bible. During this time, we pleaded with God to heal her and give her a new heart, but as we prayed and read the Bible, our prayers changed. We learned His love for her was far more than we could imagine and that He loves us the same (Psalm 103:13, Jeremiah 29:11, Isa 49:15, Romans 8:35-39). As we came to put our ultimate hope and trust in Jesus, we continued to pray for healing, but submitted our desires for her life to Him and prayed that He would use her to build His kingdom and for His glory.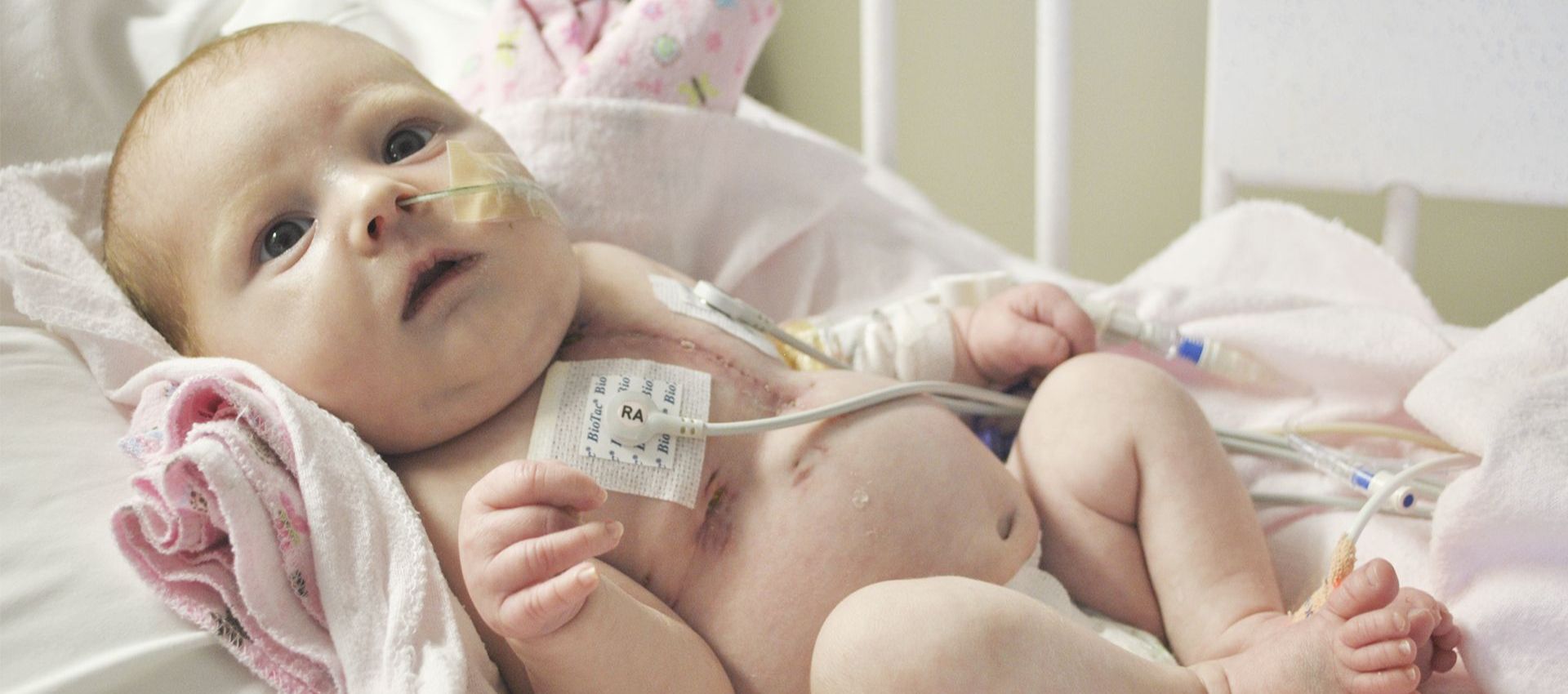 We planned to travel four hours from home to the only pediatric heart center in our state, the Medical University of South Carolina (MUSC) in Charleston, for the delivery and care of our baby. Sweet Emerson Rose came into this world April 11, 2011 and was the most beautiful, alert and healthy by all appearances of a baby. She underwent open-heart surgery at 4 days old and came through like a champ. For the next 11 weeks, she recovered in the hospital until after 76 days of life, on June 26, 2011, very suddenly and unexpectedly, God called her home. We were devastated and at times asked why her little life ended so soon, but we continued to trust Jesus and know He is always good and sovereign over everything. We are thankful the Lord chose us to be her parents and that during her 76 days of life, she was a happy baby.
During our time in the hospital with Emerson Rose, we realized what it meant to be served in a time of need and that all of life should be about glorifying God.
During our time in the hospital with Emerson Rose, we realized what it meant to be served in a time of need and that all of life should be about glorifying God (1 Peter 4:11, 1 Cor 10:31). As we sat day in and day out in the pediatric ICU with newborns lying helpless around the room, we felt an urge to do something — anything. God opened our eyes and put a desire in our hearts (Psalm 37:4) to change the future for children affected by CHDs and the families who care for them. After Emerson Rose passed away, this desire only increased. This was the beginning of the Emerson Rose Heart Foundation.
We know that this has always been God's plan for Emerson Rose and our family (Ephesians 2:10), and even now our prayer is that He will continue to use our sweet girl's legacy for His greater purpose and to build His Kingdom. We want you to know that regardless of the situation or circumstance you find yourself in, there is always hope and joy to be found in the darkest of times, in Jesus and Him alone (Phil 4:12). Jesus lived a perfect life we could not live (Romans 3:23), He died on the cross in our place (Romans 6:23), three days later, He defeated death and the grave (1 Cor 15:4-6) and He offers eternal life (Romans 5:8) for all who trust in Him (Romans 10:9). Our life's mission is to share this Hope with others (2 Cor 1:3-4). Jesus is sure when nothing else is (Matthew 7:24-27). He is the God who redeems and in Him we can rest!